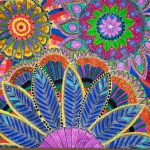 New Watercolor Class – FULL 
Oct. 11,  –  Dec. 6
Tuesdays 1:00—3:00 PM;                   Cost is $65.00
 With instructor Fran Hewitt-
Participants in this class will learn or broaden their previous experiences using watercolors by exploring "Environments".  Subjects will originate from reference photos as well as real life objects.  No prior  experience using watercolors is needed as participants will learn how to mix water and paint to get the consistency for painting layers of color, as well as methods for using color theory and brush techniques.
A supply list will be available at the Senior Center Front Desk.
Stop by the Senior Center to pay and register for the class.
Watercolors Workshop
Drop in morning session 11:30 AM -1:30 PM – FULL
or drop in afternoon session 1:45 PM – 3:45 PM – FULL
Please call the Senior Center at (978) 443-3055 for more information.