LGBTQ (Lesbian, Gay, Bisexual, Transgender and Queer)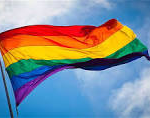 The Sudbury Senior Center welcomes people of all race, gender, culture, nationality, sexual orientation or gender identity, economic circumstance, physical and mental ability, family and marital status.
We invite all older adults to participate, volunteer, and engage in all of our programs and services.
If you have any questions or need further information, please reach out to our Outreach and Information Specialist Ana Cristina Oliveira, at 978-639-3268 or [email protected].
For additional resources, please visit the following websites:
Springwell Elder Services at: https://springwell.com/
SAGE Advocacy and Services for LGBT Elders: http://www.sageusa.org
National Resources Center on LGBT Aging: www.lgbtagingcenter.org