Senior Center Volunteer Opportunities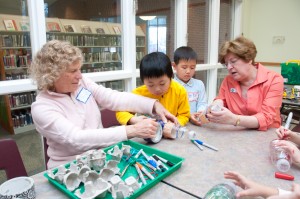 Are you looking for ways to give back to your community? Would you like to make a difference in someone else's life?
The Senior Center has many volunteer opportunities, including:
Friends in Service Helping (FISH) Drivers [suspended during Covid-19]
Home Meal Delivery
Fix it / Handyman [suspended during Covid-19]
Friendly visitors
Newsletter Mailing
Sand bucket delivery
Shoppers
Special Events
To learn more about volunteer opportunities, download the Sudbury Senior Center Volunteer Opportunities brochure.  You can also learn about the services that are provided by volunteers under the "Services" tab above.
If you'd like to apply to become a volunteer, please contact:
Janet Lipkin, Volunteer Program Coordinator
978-639-3223
[email protected]