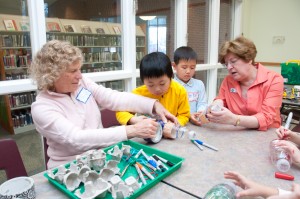 Are you looking for ways to give back to your community? Would you like to make a difference in someone else's life?
The Senior Center has many volunteer opportunities, including:
Friends in Service Helping (FISH) Drivers
Home Meal Delivery
Fix it / Handyman
Friendly visitors
Sand bucket delivery
Shoppers
Special Events
Newsletter Mailing
To learn about volunteer opportunities, leave your name and number at the Senior Center 978-443-3055. Or fill our " contact us" form.
LINC needs Volunteers!
LINC stands for Learning Intergenerational Community. This  new intergenerational club is an after school club that will take place at each of the elementary schools in Sudbury. Please call Judy Battat, Intergenerational Coordinator for more detailed information at 978-443-3055 or email Judy at battatj@sudbury.ma.us.