The Federal Trade Commission today issued a new consumer education blog post with the National Association of Attorneys General, offering tips on how to recognize and avoid vaccine-related scams. According to the post, with COVID-19 vaccines in the pipeline, scammers will not be far behind, and people should recognize the red flags of potential scams.
The post notes that: 1) reports about the release of COVID-19 vaccines in the U.S. by the end of the year are promising, but distribution plans are still being worked out; 2) while we wait for a timeline and more information, people need to be wary of pitchmen claiming to have vaccine doses for sale; and 3) for most people living in the U.S., state agencies—not individuals—will be responsible for implementing vaccine distribution plans.
The post includes a graphic that highlights key consumer tips.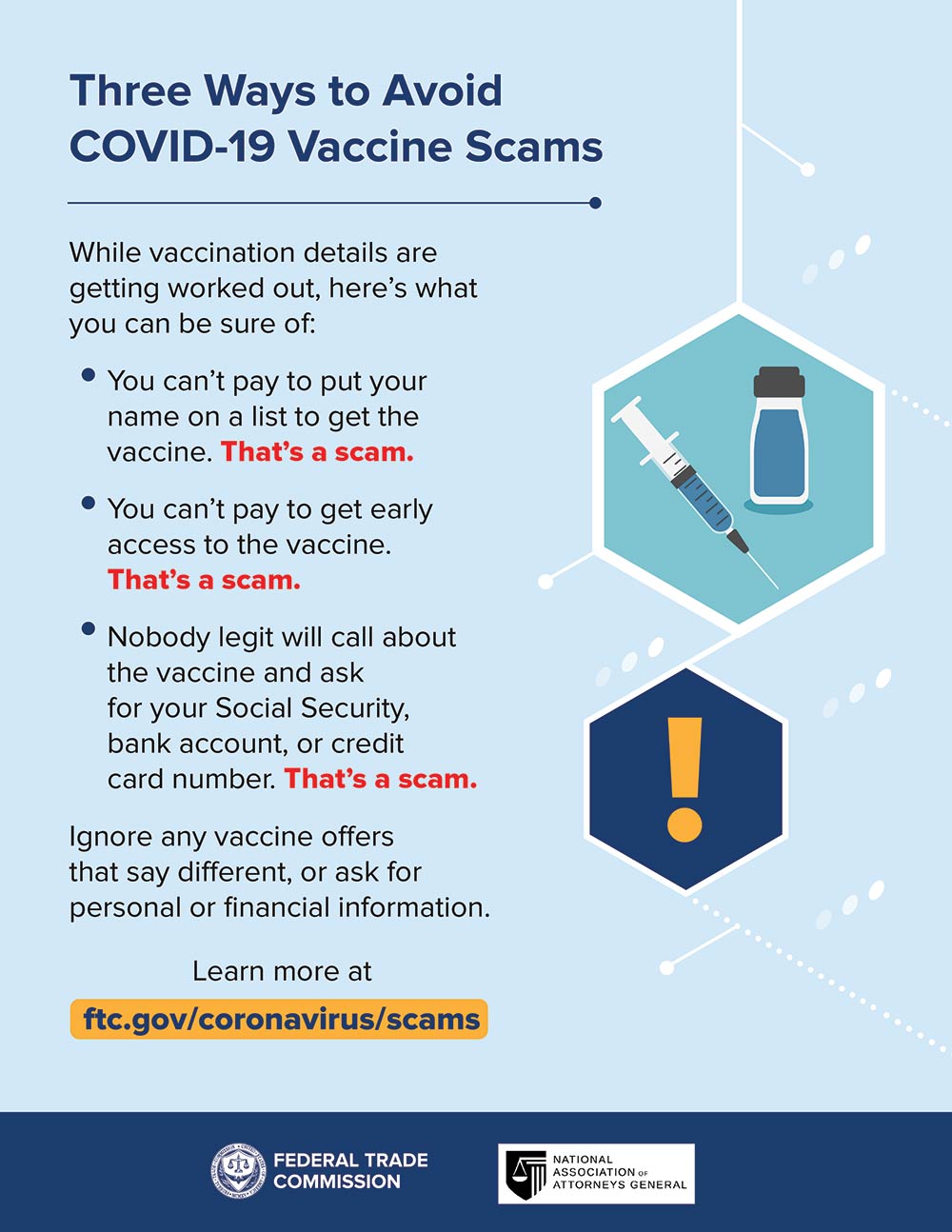 Specifically, the post cautions that until a vaccine distribution timeline is available, people should know that if they get a call, text, email—or even someone knocking on their door—claiming they can provide early access to the vaccine, it's a scam. People should not pay for a promise of vaccine access or share their personal information. Instead, they should report the scam to the FTC at ReportFraud.ftc.gov or file a complaint with their state or territorial attorney general through consumerresources.org(link is external), the consumer website of the National Association of Attorneys General.
For more information about COVID-related scams and tips on how to recognize, avoid and report them, see ftc.gov/coronavirus/scams.
Contact Information