Upcoming overnight trips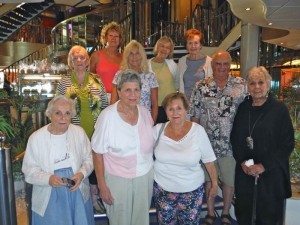 Venice, Florence & Rome
April 14 – 21, 2018 – cost is $3,699 double occ. Join us for a fabulous tour of Italy, exploring the magic of Venice, Florence & Rome. These cities are filled with history, culture, art and romance.
Southern Charm
June 2–8, 2018 – cost is $2,799 double occ. Experience the warm and southern hospitality in America's south-east. Come to know its rich history and deep traditions on this tour highlighted by stays in Jekyll Island, Savan-nah and Charleston.
PENN DUTCH COUNTRY TOUR
June 5-7, 2018 – cost is $479 pp double occ. Trip highlights include exclusive back country tour of the Dutch country farmlands, Kitchen Kettle shops and more. Enjoy the patriotic Magic Lantern Show, Elva Hurst's Chalk Talk, Memories of a Great Nation. Dinner in a private Amish family farm/home. And, of course, the new Sight and Sound show, "Jesus." Tour includes Longwood Gardens.
Please stop by the senior center all trips require payment when registering. 
For questions on deposits, refunds, signup policies, please see out trip guidelines.