FOXWOODS TRIP
Day trips to Foxwoods Resort and Casino take place quarterly on a Monday. The cost is $26.00 and includes, transportation, a $10.00 buffet/ food voucher and a $10.00 slot play. Please make check payable to: Friends of Sudbury Seniors. To sign up call the senior center at 978-443-3055.
Thank you Foxwood Trip Coordinators: Deanna Sklenak and Ron Ragno.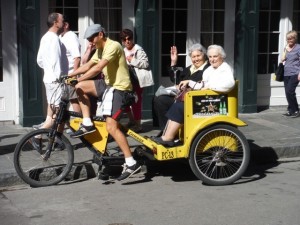 Our Trip Coordinators, Joe Bausk and Joanne Bennett, invite you to partake in one of the wonderful trips they have planned this year!
Check out the new offerings… along with current favorites!
For questions on a specific trip, contact one of our trip coordinators:
Joe Bausk 978-443-8963
Joanne Bennett 978-443-9600
For questions on deposits, refunds, signup policies, please see out trip guidelines.
Norman Rockwell Museum & Red Lion Inn
Wednesday, October 3, 2018 – Cost is $90. Experience the renowned works of Norman Rockwell and dine at the historic inn. Sightseeing in Stockbridge. Payment to Fox Tours is due by August 31, 2018.
ROYAL CARIBBEAN'S SERENADE OF THE SEAS REPOSITIONING CRUISE
October 28-November 29, 2018
Relax and enjoy as you sail away on a Royal Caribbean Cruise Line repositioning cruise, leaving Boston and traveling to St.Maarten, Antigua, Barbados, Curacao,
Aruba, and Fort Lauderdale with a return flight to Boston.Prices begin at $1729 pp double for an inside stateroom. These cruises sell out fast so it is suggested that you sign
up as soon as possible. Make checks payable to Durgan Travel
Rob Stewart, the Ultimate Tribute
Thursday, November 15, 2018 – Cost is 93. Rob Caudill looks like and sounds like Rod Steward. The tribute includes lunch at the Venus de Milo. Payment to Best of Times is due by October 13, 2018
Holiday Reagle Players and Luncheon
Saturday, December 8, 2018 – cost is $90. Enjoy a matinee performance of the 2018 edition of "Christmas Time" followed by lunch at a local restaurant. Payment to Royal Tours is due by November 1, 2018.