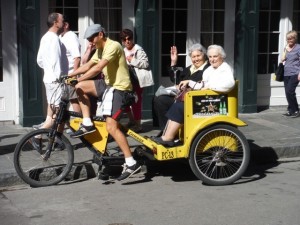 Our Trip Coordinators, Joe Bausk and Joanne Bennett, invite you to partake in one of the wonderful trips they have planned this year!
Check out the new offerings… along with current favorites!
2017 trip brochure to be added soon.
For questions on a specific trip, contact one of our trip coordinators:
Joe Bausk 978-443-8963
Joanne Bennett 978-443-9600
For questions on deposits, refunds, signup policies, please see out trip guidelines.
ADAM TRENT, MAGICIAN
Wednesday, April 19, 2017
Star of the Broadway hit show – The Illusionists and the #1 selling magic show in the world. Adam Trent has been
described as Justin Timberlake meets David Copperfield. Blending dancing and singing to his original music with
innovative stage illusions, charming wit and emotion to create an experience that is part magic show, part concert, and part
stand up comedy. Lunch at Lantana's in Randolph. Make checks payable to Best of Times $96 Payment due: March 18
FOXWOODS TRIP
Monday, May 1, 2017
Day trip to Foxwoods Resort and Casino includes: $20.00 bonus given by casino,  $10.00 buffet or food voucher and $10.00 slot play
Check: Friends of Sudbury Seniors     $26.00
TALL SHIPS 2017
Wednesday, June 21, 2017
Join us in experiencing the wonder and excitement of it all as we sail through Boston's historic harbor on the Provincetown II capturing magnificent views of the fleet. We will be viewing it all from the best vantage point possible – The Water! Includes lunch at the Venezia Waterfront Restaurant and transportation. Make checks payable to Best of Times $97 Payment due: May 1, 2017
KENNYBUNKPORT CITY TOUR AND LOBSTERBAKE
Wednesday, July 26, 2017
Enjoy a bountiful Lobsterbake at the Clambake Seafood Restaurant on Pine Point in Scarborough, ME. Sit back and  enjoy a guided tour of the quaint town of
Kennybunkport where we'll explore the town's history and architecture along its main streets and back roads. See the romantic Wedding Cake House, George &
Barbara Bush's Summer home and stroll  and admire the lovely gardens and shrines of the Franciscan Monastery. Make checks payable to Best of Times
$100 Payment due June 20, 2017
THE NEWPORT PLAYHOUSE & CABARET Restaurant
Wednesday, August 2, 2017
Enjoy an outstanding lunch, a show and the after show cabaret. "Baggage" is a comedy about two difficult, single people. Both are trying to heal from respective
disappointing relationships. Their luggage gets mixed up at the airport. After a very disagreeable first encounter,the fun begins.Make checks payable to Fox Tours
$90 Payment due: July 1, 2017
ROCKY MOUNTAIN HIGH AND THE TURKEY TRAIN
Wednesday, October 11, 2017
Experience NH's Fall Foliage as we travel to the White Mountains during the peak foliage season. Back by popular demand! Enjoy a turkey dinner lunch on the
"Turkey Train" Later we will see one of the most realistic Tribute shows to ever come across stage.Ted Vigil evokes memories of the legendary John Denver.
He both physically and musically is carrying on the tradition honoring this colossal music icon. Make checks payable to Best of Times $111 Payment due: August 31, 2017
The CORVETTE DOO WOP REVIEW
Wednesday, November 8, 2017
A rollicking ride through the good old days of Rock & Roll. The music of the 1950's Doo Wop era in the tradition of the legendary Doo Wop revivalists, Sha Na Na. Lunch at Lake Pearl in Wrentham.  Make checks payable to Best of Times $90 Payment due: October 1, 2017
WRIGHT'S FARM & LASALETTE LIGHTS
Thursday, December 7, 2017
Join your friends on a delightful holiday tour combining an all you can eat luncheon at Wright's Chicken Farm Restaurant and the magnificent Christmas Lights display
at the LaSalette Shrine. Christmas Choral  Concert at 4:00 and at 5:00 over 400,000 lights will brighten on display for your enjoyment and delight.
Make checks payable to Fox Tours $60 Payment due: November 1, 2017